Akashic Light Meditations
These Akashic Light Meditations include Akashic Light Clearings & Activations, which assist to dissolve old habits, negative patterns and beliefs, that may even stem from a past life. These recordings have been grouped by common themes that a number of our clients and students are faced with.
You can and should listen to these Akashic Light Meditations often. Over time, the continual removal of stagnant energies, old patterns and beliefs, is akin to plucking out the roots of the weeds that we want gone. We can then start afresh, the Akashic Light Clearings & Activations will anchor in Light, which is so protective as we open up and truly expand ourselves, free to create in our world outside, a reflection of what we have already created for ourselves on the inside.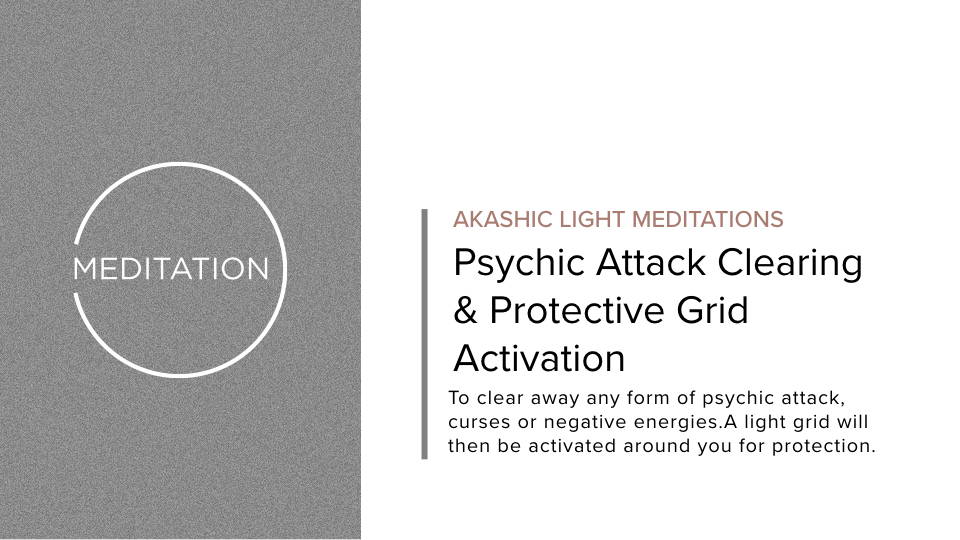 Psychic Attack Clearing & Protective Grid Activation
(50mins)
To clear away any form of psychic attack, curses or negative energies.A light grid will then be activated around you for protection.
---
Healing the Physical Body with Archangel Raphael
(42min)

Become conscious of our mind body connection; after all our bodies are a biography of our emotional state. Lower energies tend to settle and store in the body and we work within the Akashic Records with Archangel Raphael, and his healing angels of light to release and dissolve emotional, mental, physical and etheric tension within you, replacing it with his healing Emerald Green energies.
---
Follow Us @akashiclightacademy